Project Résumé
They've barely learnt to survive.
Now is the time to help them thrive.
Project Résumé to the rescue
Under Project Résumé, Salaam Bombay offers a holistic, child-friendly program that integrates vocational-skill development with formal education.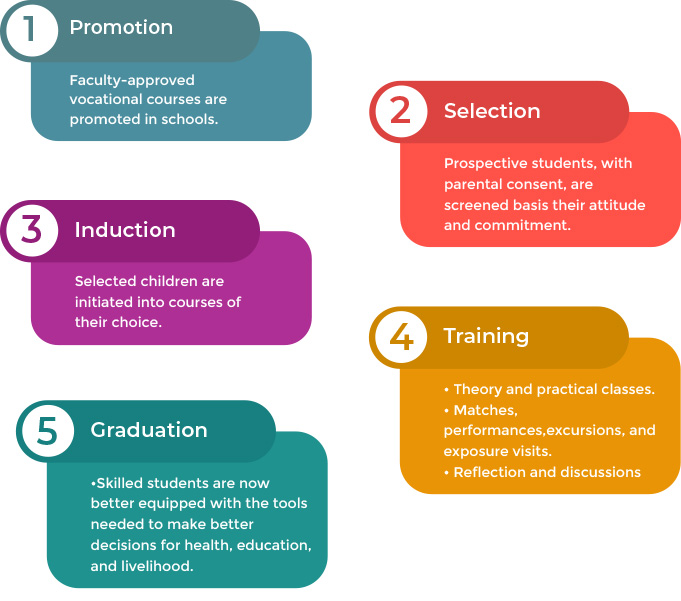 Schooling Continues
Holistic in its approach, the skills@school programme motivates adolescents to stay in secondary school. It equips them with necessary skills to apprentice with professional and earn part-time, helps them save up for higher education and prepares them for sustainable careers after graduation.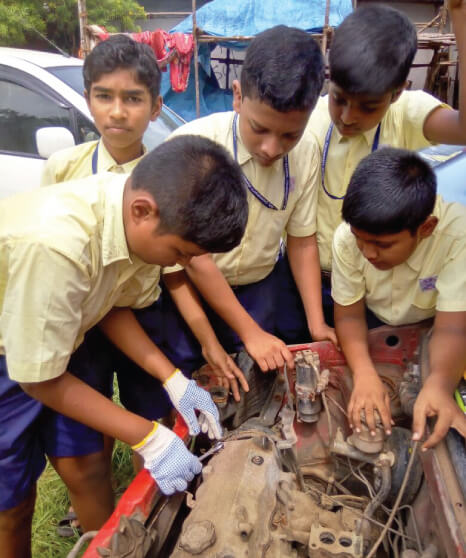 Automobile Repair