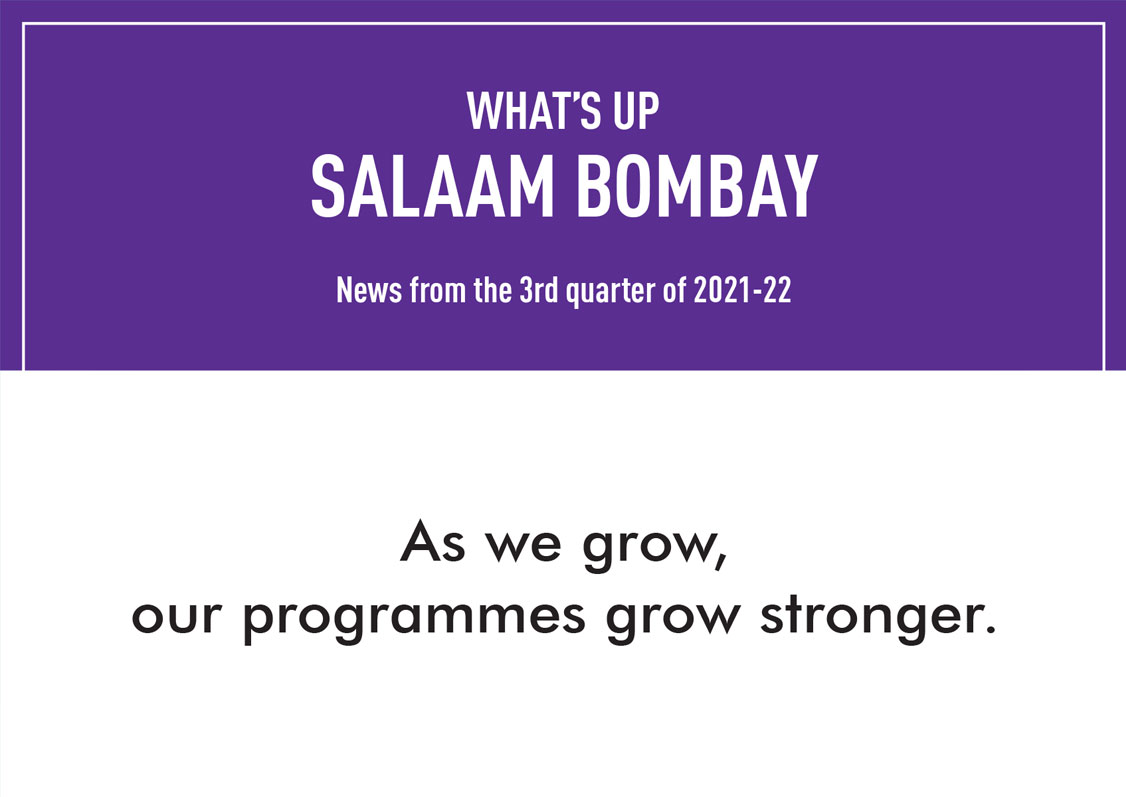 The KHANA programme goes from
strength to strength.
---
Helping underprivileged students stay in school is a battle we need to fight on many fronts. Since poor academic performance is often linked to poor nutrition, we launched KHANA – our health and nutrition programme in 2017. In just a few years, the programme has seen tremendous success. Today, KHANA is present in 6 cities, has empowered hundreds of students to act as Health Monitors in their communities, and has its own Facebook page which acts as a portal for information on health and nutrition. Another happy result of the KHANA programme is the rise of kitchen gardens in slums. This initiative has allowed students to take charge of their own diets by growing superfoods like microgreens for themselves and their communities. Last year, during National Nutrition Month, our newest kitchen garden was inaugurated at Gokhale Road Municipal School by Smt. Kishori Pednekar, the Mayor of Mumbai. In 2022, we hope to see KHANA grow even more.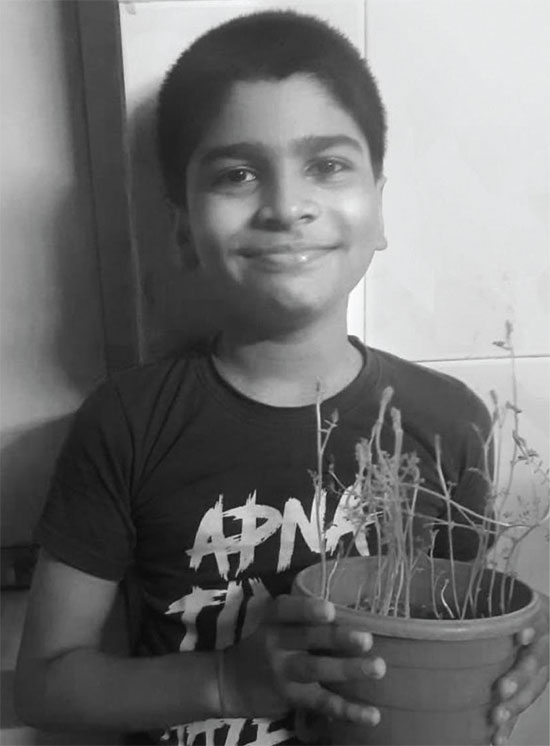 Our Robotics team is gearing up
for the First Tech Challenge.
---
Once a week, our Robotics students can be found bent over their assembly table, intently working on their project and preparing for a competition that is just around the corner. The fascinating world of robotics is usually beyond the reach of students who attend municipal schools. At our skills@school Robotics class however, our students have access to this otherwise unaffordable course. In addition to bridging the gap between underprivileged students and courses like Graphic Design and Robotics, our skills@school programme is also working towards bridging the gender gap by encouraging more girls to join STEM courses. Now, thanks to the support of our partners – the Innovation Story – Salaam Bombay Foundation will be represented by a bright group of boys and girls at the First Tech Challenge: a national-level robotics competition.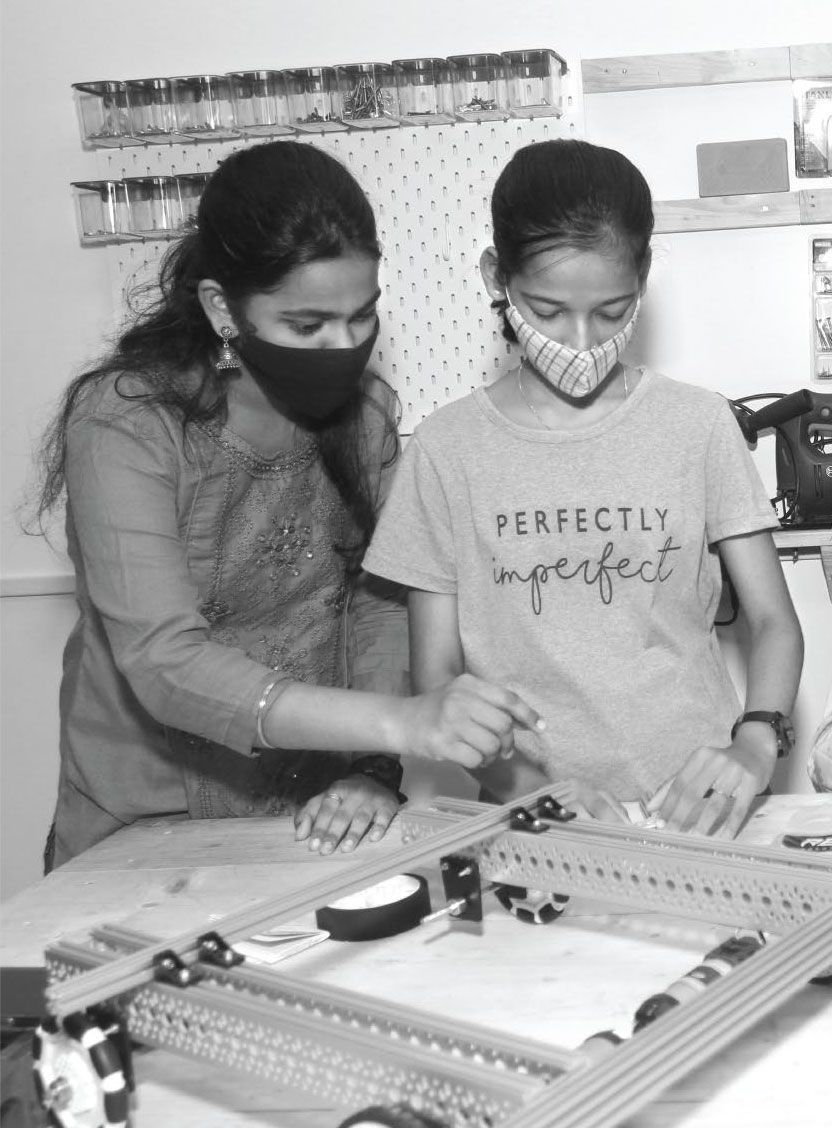 Our joint study with Harvard showed
the impact of Happy Mind Calls and
other pandemic initiatives.
---
At Salaam Bombay Foundation, our work doesn't stop with launching initiatives.We believe in constantly tracking their impact, learning from our data, and evolving with the changing landscape. To this end, we conducted a cross-sectional case-control evaluation study, in collaboration with the Harvard T. H. Chan School of Public Health to examine the effect of interventions like Happy Mind Calls on the mental wellbeing of adolescents during the lockdown period of the pandemic. Nearly 72% of our students stated that the calls, combined with food relief, made them feel like they had support during a difficult time. 85% expressed instant willingness to engage with the facilitators, strongly indicating their desire for interaction. The Happy Mind Calls initiative was one of the first efforts by an NGO to look out for the mental health of underprivileged students during the pandemic, and proved to be just as important as our other relief efforts.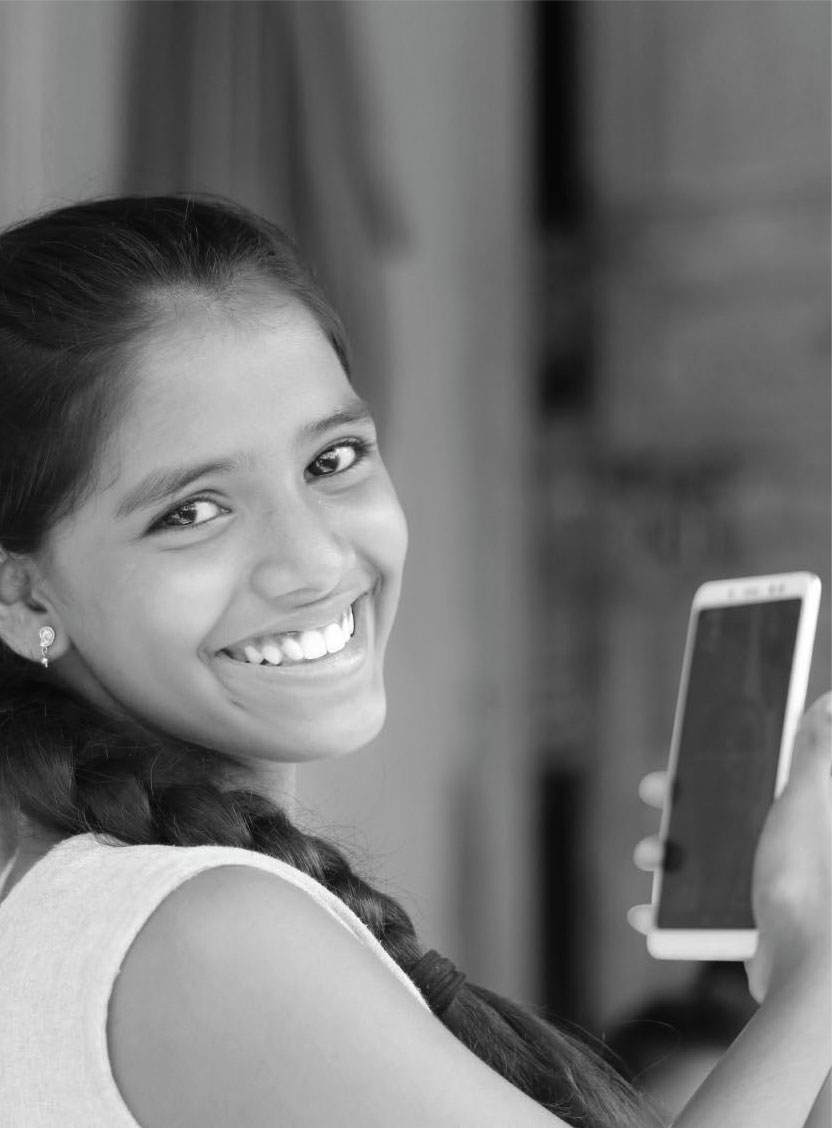 We launched the first rural chapter
of the skills@school programme in
partnership with the Everest Foundation.
---
After empowering over 25,000 students living in urban slums, our skills@school programme was launched in Nashik on 26 November 2021. The programme aims to reach 250 students this year, and will be launching with five courses: Beauty & Wellness, Mobile Repair, Home Appliance Repair, Bakery & Confectionary, and Jewellery Design. The curriculum will also include Financial Literacy, which is invaluable for young people. It is impossible to overstate the impact of the skills@schools programme. We have seen it bridge the gap between underprivileged students and unaffordable courses, break down the barriers between genders, and give countless students the means to support their families and their education. We have little doubt that we will see similar results in Nashik as well.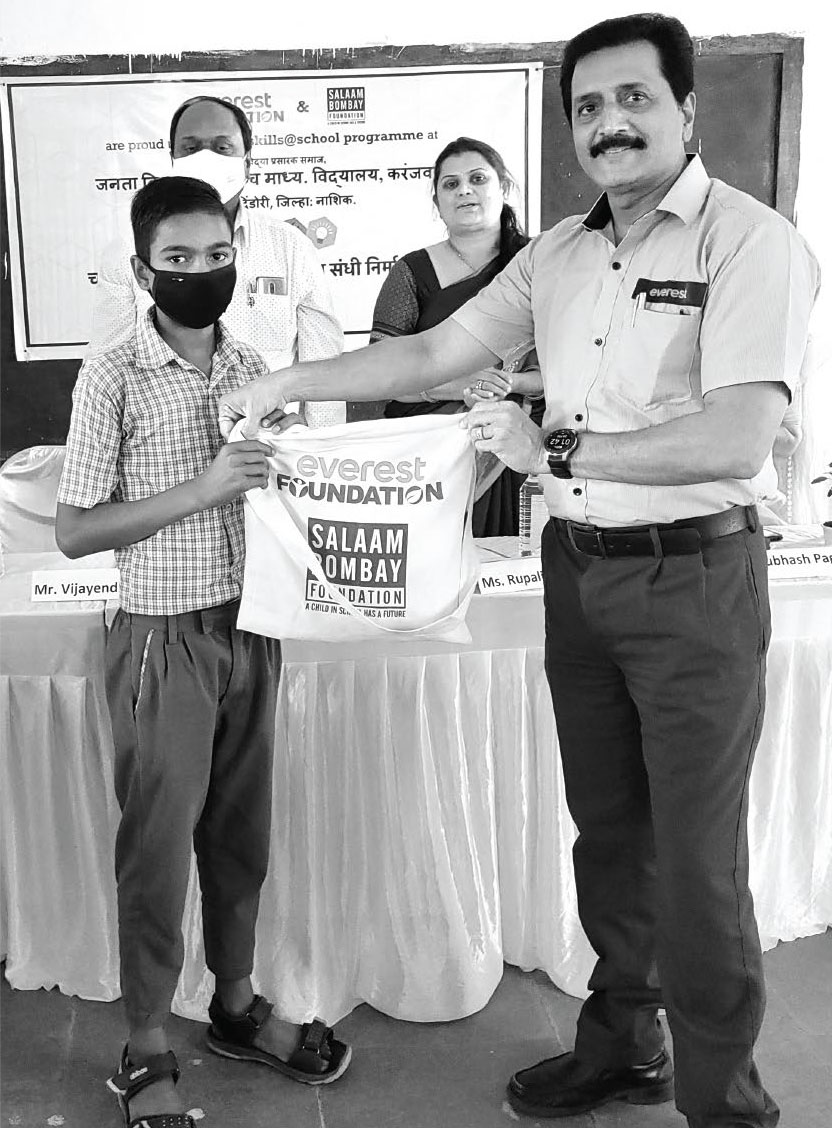 Quick Updates
Mr. Amitabh Bachchan terminates
his contract with a paan masala brand.
We are tremendously grateful to the legendary actor for parting ways with a surrogate tobacco brand and sent him a letter of appreciation. More in the article.
---
We were recognised for our efforts
during the pandemic.
An article on Socialstory listed us amongst the five NGOs that did exemplary work during the Covid-19 pandemic.
---
We launched a Home Fitness Challenge
to promote a healthy and active lifestyle.
Our students were challenged to develop an equipment-free workout at home and present their regime at an inter-batch competition.
---
Our Media Academy hosted a virtual exhibition
on the different aspects of media.
The exhibition, which is part of our Education Beyond Books initiative, included thought-provoking discussions, interactive quizzes and a display featuring work by our students
---
We conducted a research to understand the challenges faced by
our employees while working from home.
The aim of the study was to use empirical data to develop HR policies that foster a more productive work-from-home process.
The future depends on children. And the children are counting on us.
While classes are back online, many students are being left behind. Over 50% of students in India lack the means to access online classes, putting their already precarious futures at risk. With your support, we can #BridgeTheGap and help them continue their education, uninterrupted.