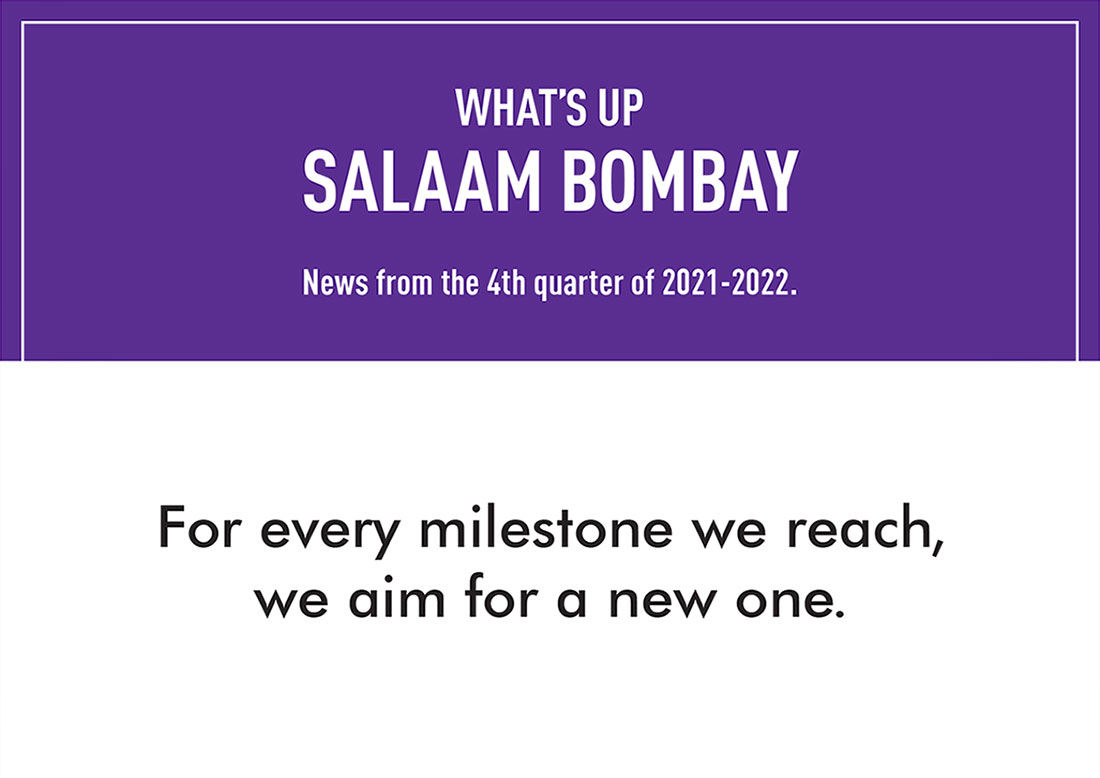 Pooja swims with the Dolphins.
---
Pooja isn't one to rest on her laurels. "Everyone is moving ahead," she says matter-of-factly, "Why should my family be left behind?" Her progress in the Beauty and Wellness course won her a place in our Entrepreneurship Incubator. There, she made it to the top eight who were handpicked to be part of our Dolphin Tank initiative. Unlike the cutthroat world of Shark Tank, the Dolphin Tank offers our budding entrepreneurs a nurturing environment where they can pitch their business ideas. The students develop their plans under the mentorship of MBA students from our partner college, SBM, NMIMS. Pooja took to entrepreneurship like a fish to water. During the pandemic, the Grade 12 student began her beauty business which allowed her to save for college. She presented her model to the jury members of the Dolphin Tank and won them over with her business aptitude, inspiring yet pragmatic outlook, and clear plans for the future. All of which lead to another milestone – the top prize at the Dolphin Tank event.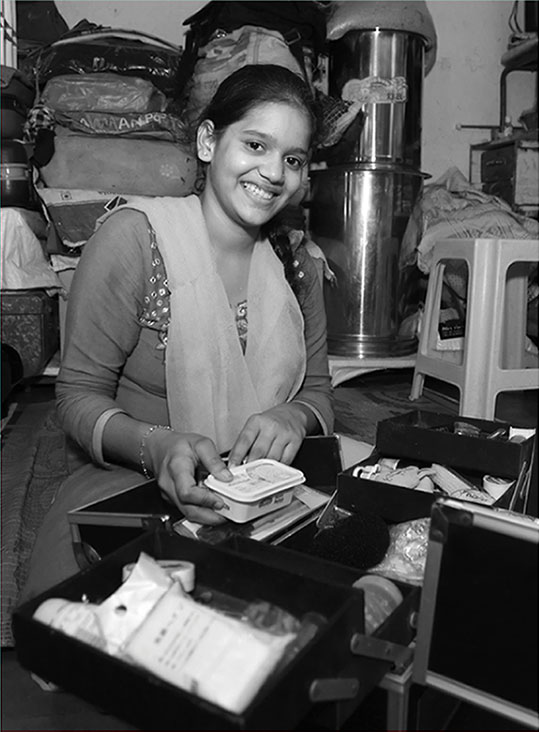 Our robotics team
charged to the semi-finals
at the First Tech Challenge
---
Dreams and ideas spark and fly at our robotics class. Started in collaboration with The Innovation Story, the robotics class gave our students access to a STEM field their schools don't have the resources to provide. Now, they are still buzzing with adrenaline after placing 6th at a competition which saw the participation of 41 teams (comprised mostly of international schools). So what's next for the young engineers? "My dream was to become a policeman," says Rohit Sathe, "Now I think I'll join the cyber cell, so I can work with high-tech gadgets." His teammate, Paras Pawade, has a very different plan – "I came to the city to complete my education, but I want to go back to my village someday," he says. He dreams of using his new-found knowledge to build agrobots and help farmers back home.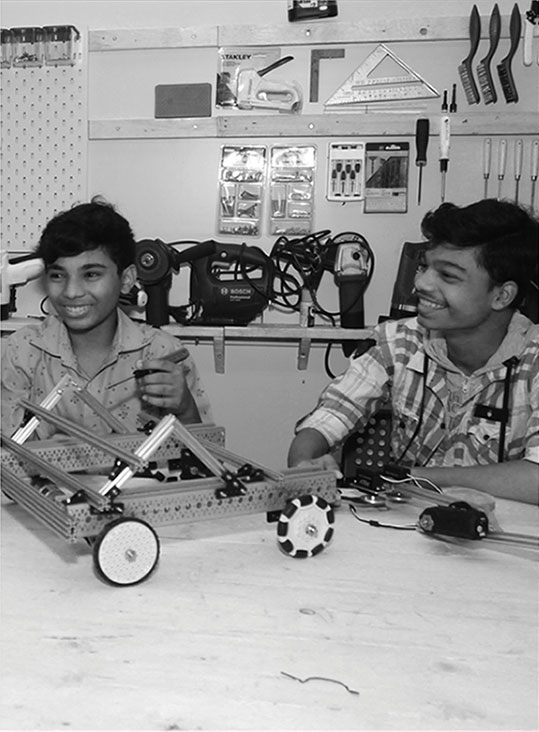 Our 'Future is Creative' panel shone
a spotlight on the importance
of the arts in mainstream education.
---
In February, we hosted a virtual event – 'The Future is Creative.' The event drew several notable artistes who discussed how the arts can help students develop a skill formal education tends to overlook – intuitive thinking. Our mission has always been to ensure the all-round development of our students – not just academic. Our efforts have been rewarded by our alumni who continue to shine on stage and film. Amongst the panellists, was the celebrated choreographer Terence Lewis. Mr. Lewis made an impassioned statement about how art chooses you, and spoke about how social media has opened up a world of opportunities. Watch what he had to say here.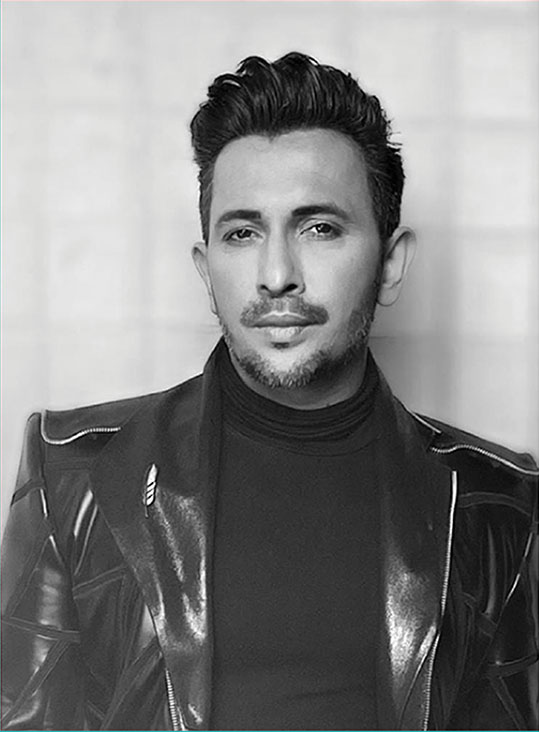 Our students are keeping
their communities fighting fit.
---
The lockdowns may have kept the students of our Sports Academy from playing on grounds but it did not stop them from staying active. We pivoted to a fitness module that taught them how to train and exercise at home. Now, as the world opens up, our students are sharing their lessons with their communities. Our 'Fitizens,' as they call themselves, have been recruiting their neighbours and other people in their locality to exercise with them in open, public spaces. "I am proud that I have been elevated to the role of a Fitizen to go out into the community and inspire others," beams Riya Jaiswal. For Akhilesh Yadav, the initiative helps him as much as it helps his community. "I want to become a soldier when I am older," he explains, "Being part of the Fitizens programme is a great stepping stone in my fitness journey."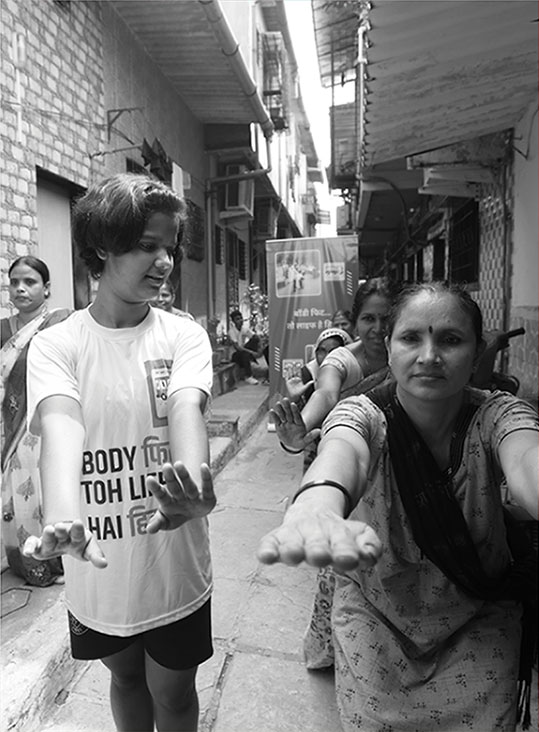 Quick Updates
Research shows that 93% of our students feel healthier
thanks to the online fitness module.
Over 85% reported a link between regular exercise and better mental wellbeing and 82% said they apply their new-found knowledge on nutrition to daily meals.
---
Over 830 underprivileged children
became microgreen farmers during the lockdown!
And then they transformed into little chefs – creating nutrient-dense but easy-on-the-pocket recipes with microgreens. A specially designed KHANA recipe book encapsulating the best of these recipes was launched within the community as part of the 'Poshan Maah' campaign.
---
Over 90 employees of 10 corporate houses
participated in Fitness Matters.
The virtual event included challenges like plank shoulder taps and push-ups, adding a bit of friendly competition to a healthy lifestyle. Our students performed the challenges with the participants to motivate them and cheer them on.
---
The 16th Bal Parishad on World Cancer Day.
A virtual event to discuss real issues.
The event saw spirited discussions between students and stakeholders on topics like the efforts to prevent the flouting of COPTA rules on OTT platforms, and on the possibility of increasing the legal age of tobacco consumption to 21.
The future depends on children. And the children are counting on us.
While classes are back online, many students are being left behind. Over 50% of students in India lack the means to access online classes, putting their already precarious futures at risk.With your support, we can #BridgeTheGap and help them continue their education, uninterrupted.