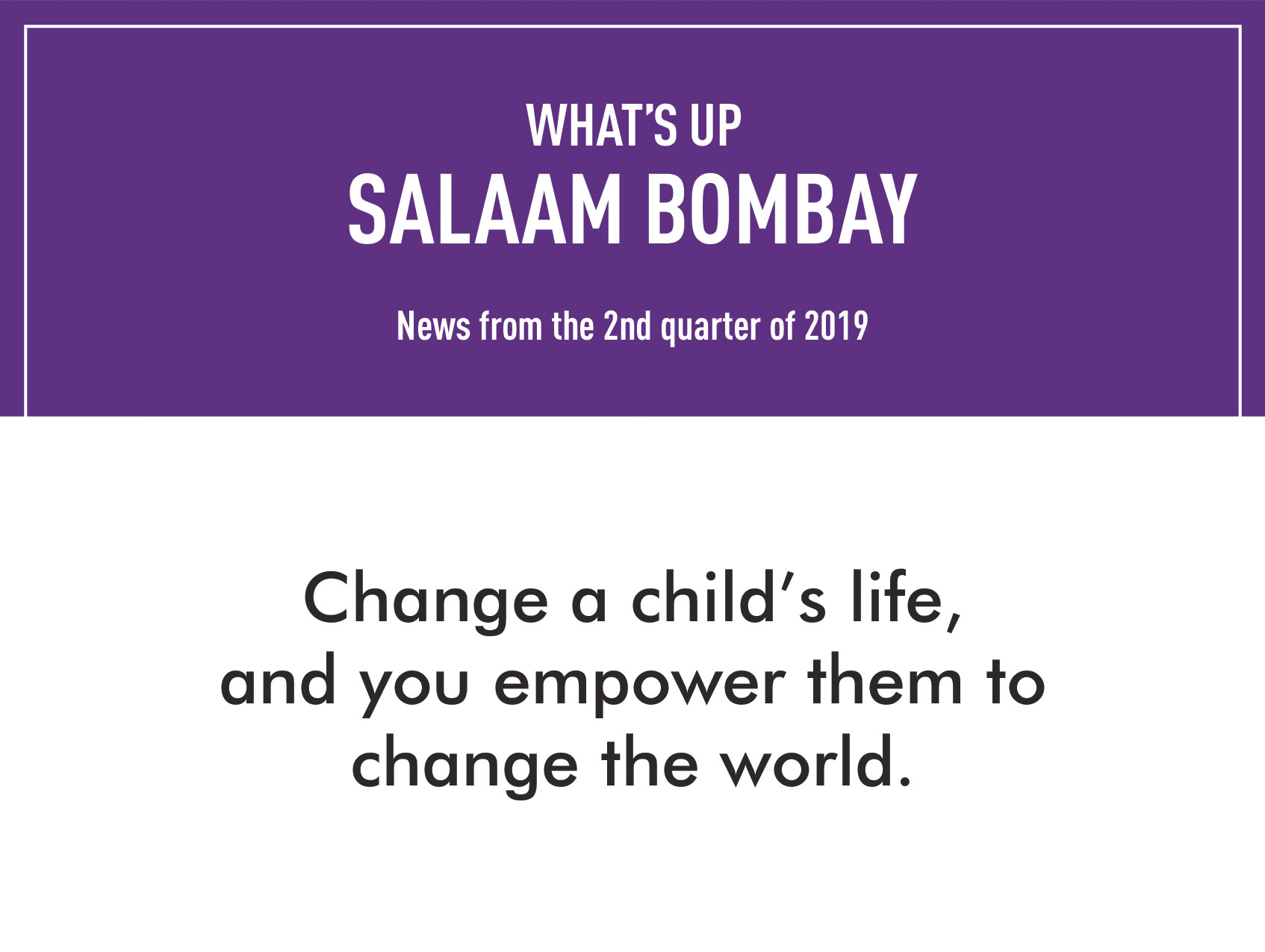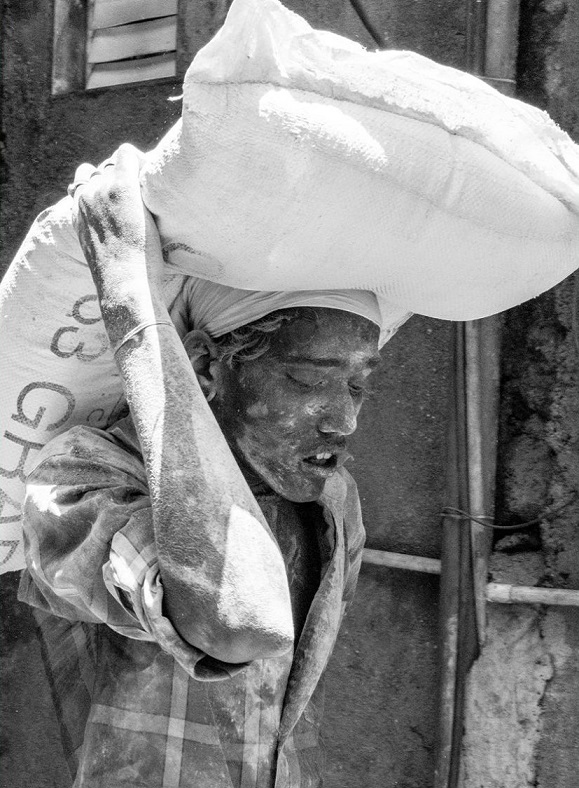 Salaam Bombay Foundation
and the BMC joined hands for
International Day of Yoga.
---
As an NGO concerned with the physical and mental well-being of adolescents, we wanted to celebrate International Day of Yoga, by encouraging the students of BMC school to spend some time in meditative silence. With the support of BMC's Department of Physical Education, we reached out to nearly 200 BMC school students, and led them in an exercise to balance body, mind, and soul.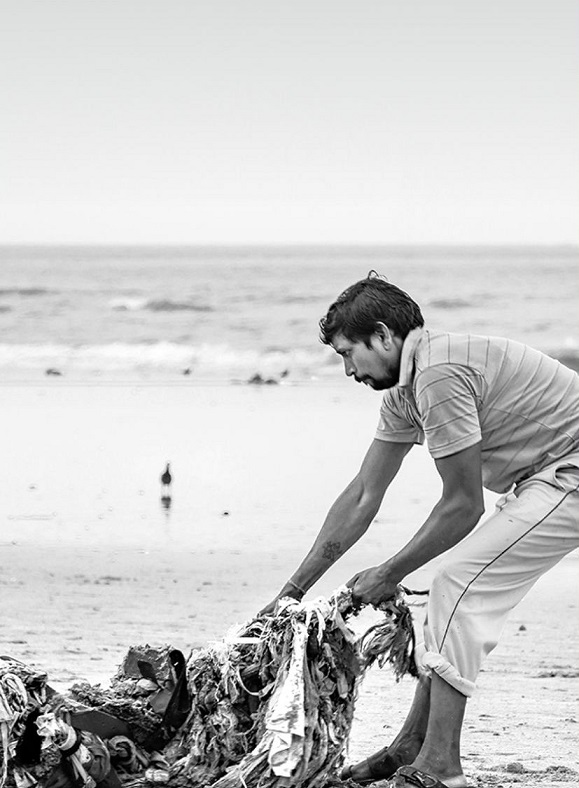 Thanks to our arts academy,
Vijay's creativity finally has a canvas.
---
As a young boy who lost his father when he was four, Vijay's life was far from colourful. His mother, a road sweeper, struggled to support him and his two sisters. And yet, when he joined our art academy, Vijay found joy. For the first time, he was given a chance to express himself, and a passionate artist was born. "I want to fill the world with beauty," says the budding artist. For our part, we're inspired to fill more young children like Vijay with inspiration.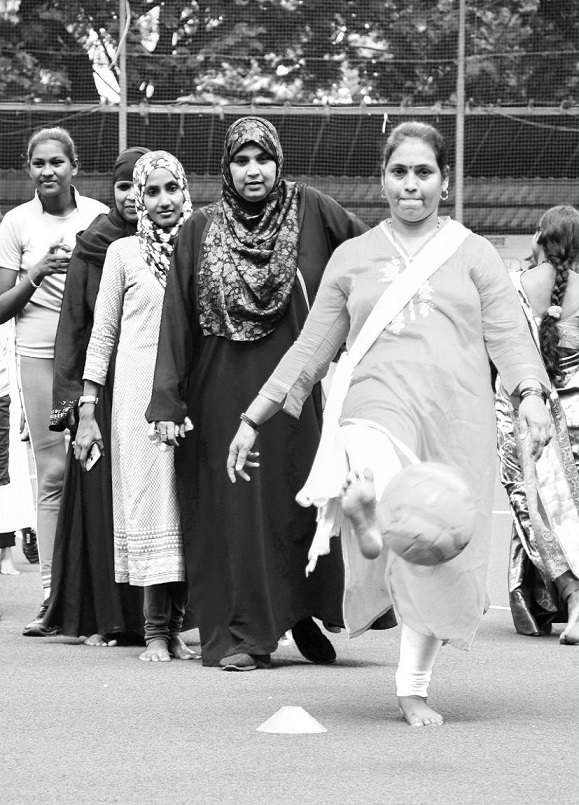 Our study showed how e-cigarettes
can spark lifelong addiction.
---
While most people believe that e-cigarettes are safer than other products, it's a hazardous misconception. Our study (conducted under the aegis of WHO's South East Asia Regional office) revealed that they can be extremely addictive and dangerous. Because of their packaging and enticing flavours, they attract those who don't typically use tobacco products – especially kids and young adults. 73% of the youth we surveyed were exposed to them, and 80% of e-cigarette users had never used any tobacco product before. So far, e-cigarettes are banned in only five Indian states. We hope our study will drive home just how harmful they can be.
Quick Updates
Our students got tech-savvy at a cyber security
workshop by the US Consulate.
This initiative gave the students of our vocational skills programme and
media academy a chance to understand the finer aspects of computers and
the Internet – two things they have very little access to.
---
Nepal's batting coach taught our students
how to field life problems.
We were honoured by a visit by Coach Umesh Patwal,
who spoke to the sports academy about staying focussed, handling failure,
and the three Hs – hard work, honesty, and humility.
---
Our summer sports camp brought sunshine to
six different locations.
The camp is an opportunity to train young sportsmen and scout talent
that can benefit from advanced coaching. This year, 12 students were selected
to train with Bayside Sports and Tendulkar Middlesex Global Academy
by the legendary Sachin Tendulkar.
---
The future depends on children. And the children are counting on us.
According to government data, about 37% of students in India drop out by the 8th grade.
However, 97% of Salaam Bombay students go on to pursue higher education. That's the power of helping
children discover their potential. This year, we need your help to reach out to over 40,000 children.
To donate or learn more, visit: salaambombay.org