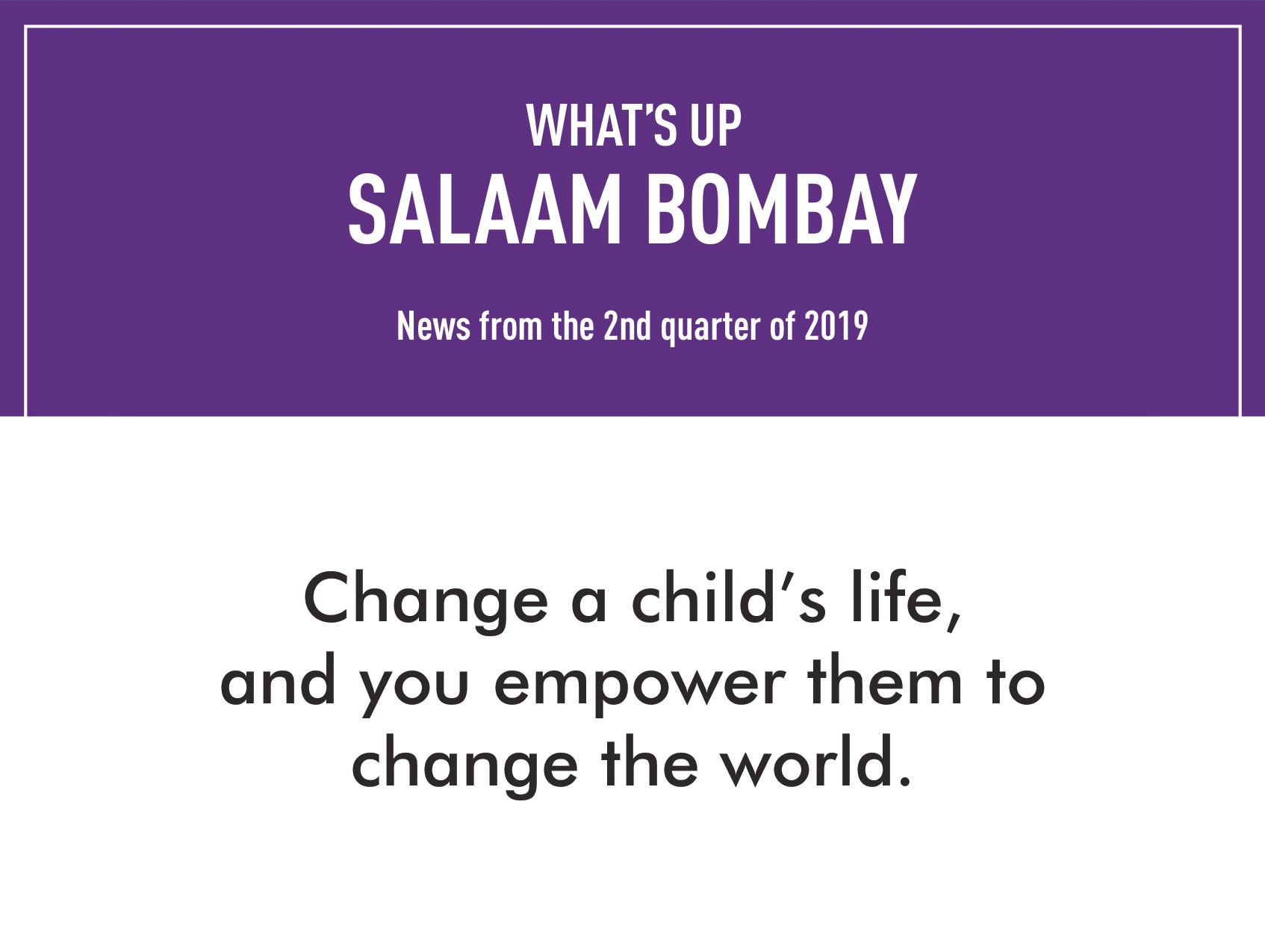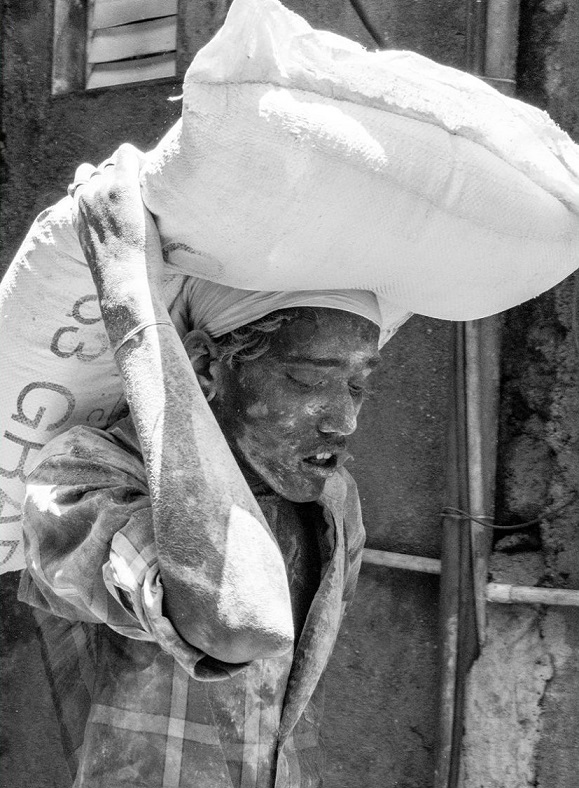 At our photography exhibition
this August, our students showed
us the Mumbai they know.
---
Teaching our students photography has proved to be a transformative experience. On one hand, it has given these marginalised youth, a chance to express themselves. They, in turn, have rewarded us with a rare insight into how they see the city they call home.This year, our students (with the guidance of expert photographers from Shari Academy), sought to capture the many avatars of Mumbai.The exhibition included portraits of labourers, intimate glimpses of life in the slums, and architectural close-ups that would not be out of place in a design magazine. To quote the founders of Shari Academy, "If we invest in the future of today's youth, we will make this world a better place for everyone."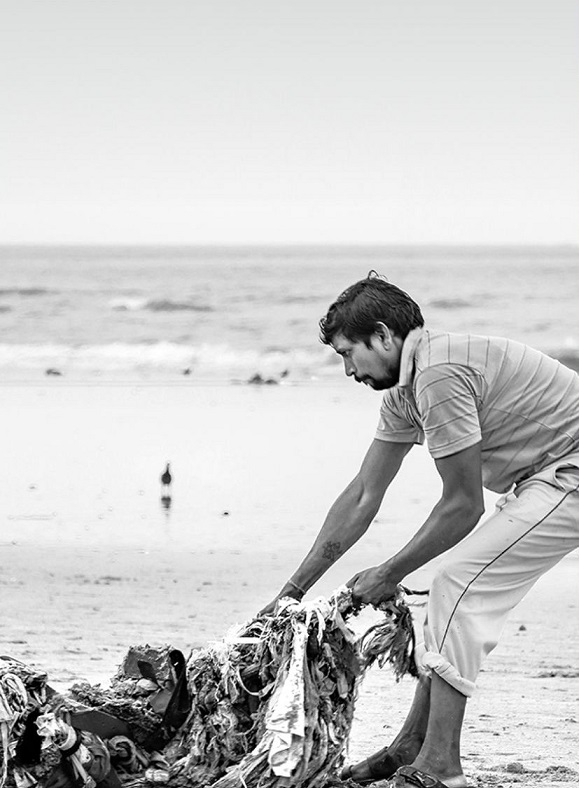 For World Photography Day,
our students brought the plight of the
oceans into focus.
---
Giving adolescents a way to express themselves often sparks a new sense of awareness of their surroundings, and the strong belief that they can bring about change. This year, when we asked our students for a theme for World Photography Day, they decided to use their talents to raise awareness on the state of our oceans. They captured beaches swamped with plastic, garbage ensnared in a fisherman's net, adolescents playing amidst plastic bags on the beach, and similar scenes of waste and pollution. These images were displayed at CST with messages like "Our oceans are crying for help" and "Be the change." It was an arresting display. And even at one of Mumbai's busiest stations, it gave commuters a reason to pause and think.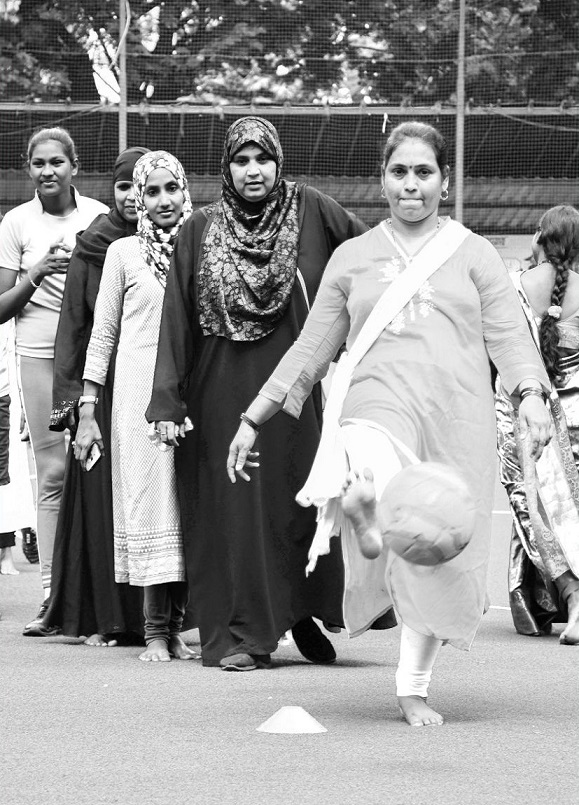 The girls in our sports academy,
inspired a new army of supporters –
their parents.
---
When it comes to girls in our sports academy, teaching them to play is only half the battle. Most of them come from families where even the idea of girls playing is frowned upon. We often see eager students pulled out of class by parents who would rather have them do household chores – something they don't expect of their sons. Which is why, on National Sports Day, we hosted an event especially for the girls in our sports academy. The event invited our students' parents to participate with their daughters in a series of sporting games. As we hoped, watching their daughters play, cheered on by athletes who have represented India, inspired many of the parents. It made them realise that their daughters needed them on their team – to encourage them and be their strength in the face of adversity.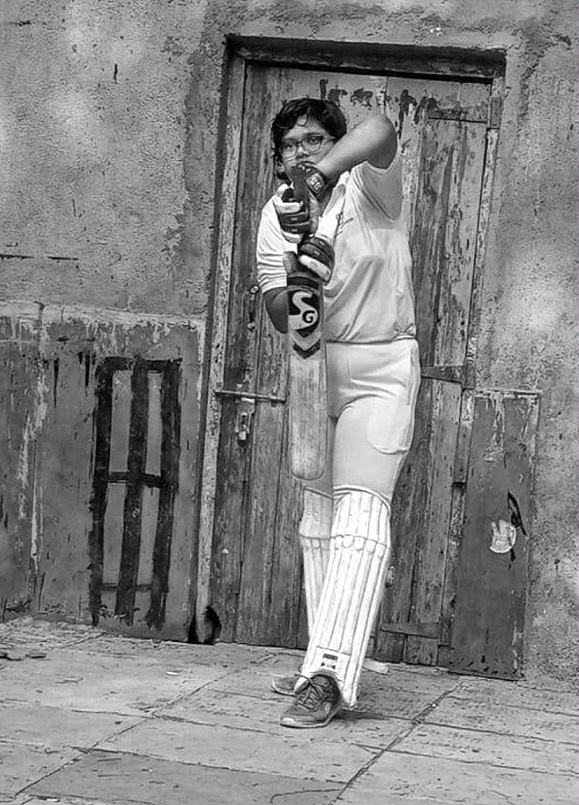 Aasma's community didn't
encourage her to play cricket.
So she stood up for herself.
---
When Aasma lost her father, she lost the only person who encouraged her independent spirit. Her community lived by a rigid set of rules – especially the women – but Aasma wasn't going to be held down by them. Her name, in Urdu, means 'sky', and she was determined to reach for it. Her late father wanted to be a cricketer – and she wanted to realise his dreams through her. Aasma joined our cricket academy, much to the displeasure of her family and neighbours. Their lack of encouragement doesn't faze her. "Abu always said 'You cannot be afraid of what people are going to say'", she says matter-of-factly, "You can't please everyone." Over the years, we have seen the struggle most girls in our academy face. Every time we empower someone like Aasma, the road for others like her gets a little easier.
Quick Updates
Over 300 students performed at Kalamahotsav –
a Salaam Bombay arts competition.
Students from over 32 secondary schools showcased their talents in theatre,
dance and music. The winners were awarded with 18 months of free training
at the Salaam Bombay Academy of the Arts.
---
We reached out to the millions who visit Mumbai's
most famous Ganpati mandals.
We teamed up with BSGSS, (the organisation that oversees Ganpati mandals
in the city) to issue a letter to over 14,000 mandals instructing them
to remain tobacco-free for the entire festival, and display anti-tobacco
messages or host anti-tobacco shows.
---
60 artistes from 18 secondary schools performed at NCPA
for the seventh WE concert.
At WE, the students of private secondary schools and Salaam Bombay collaborate to help
underprivileged youth attend our academies. So far, the concerts have helped
over 1,700 underprivileged students perform and attend our academies.
---
We launched DreamLab – an internship initiative
for our students.
The initiative will give them experience in the real world and help them
make informed career decisions. This followed the release of our white paper
on the demographic advantage of integrating education, skills training,
and industry-based internship.
---
The future depends on adolescents. And the adolescents are counting on us.
According to government data, about 37% of students in India drop out by the 8th grade.
However, 97% of Salaam Bombay students go on to pursue higher education. That's the power of helping
adolescents discover their potential. This year, we need your help to reach out to over 40,000 adolescents.
To donate or learn more, visit: salaambombay.org